FROM OUR ONE-OF-A-KIND SLAYER COLLECTION
Part of our Jiu Jitsu Slayer collection - the Battle Gi is one of two Tatami designed Gi's in the Slayer range. This tribute to the thrash metal legends takes its inspiration from the Battle jackets worn around the world, and now, on the mat.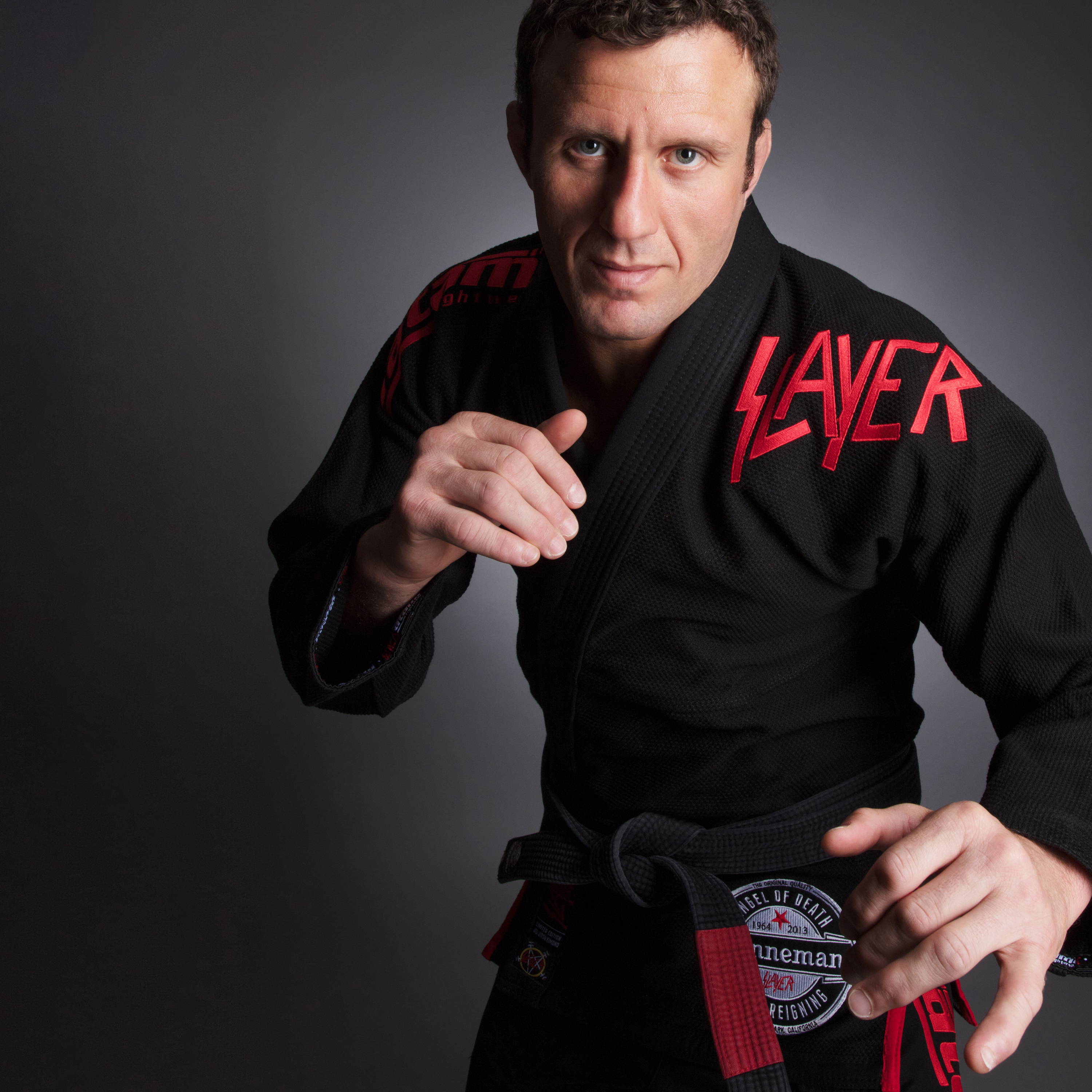 Product Description
Slayer, hailing from Huntington Park California, are one of the biggest names in the history of Thrash Metal. Following on from the success of the Slayer-branded rash guards - we go one step further with two exclusive Gi designs, the Final Tour and Battle jacket styles.
Nothing is more synonymous with metal than the Denim Battle Jackets worn all over the world, which acts as the design inspiration to our Battle Jacket Slayer Gi. This look was incorporated with a large back patch of the iconic Iron Eagle logo. We took this opportunity to show our respect for the late founding member and guitarist Jeff Hanneman in the form of his 'Hanneman - Angel of Death' logo embroidery on the pants. Inside the jacket we've added artwork from 3 classic and timeless albums - Reign in Blood, South of Heaven and Seasons in the Abyss.
This gi was designed by in house head designer Ralph Davis (@satsumo_davis) with Slayer. 
Exclusive inner jacket and neck area sublimation

Embroidered shoulder and leg logos

Woven patches on jacket and pants

550GSM Pearl Weave Jacket

12oz Canvas Pants 
Please note: this gi does not come with a belt, if you need a belt, please follow this link.
Delivery & Returns
UK Shipping
Orders dispatched within 1-5 days
£5.99 Flat Rate Courier Shipping (DPD)
Free and easy returns
Worldwide Shipping
Orders dispatched within 1-5 days
Tracked international deliveries may take up to 14 working days
Duties and Taxes may be charged
Click here for returns information